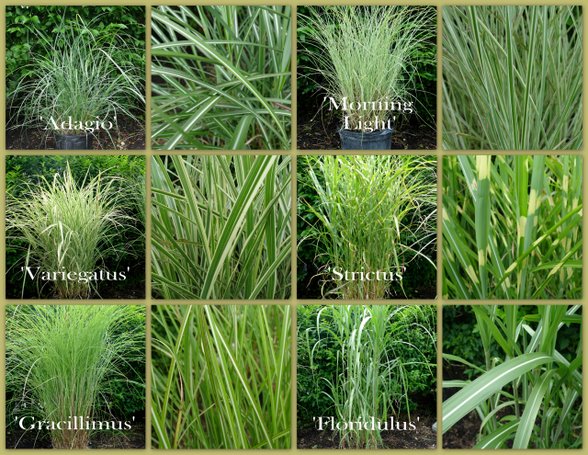 Ornamental grasses have been a part of gardening on Nantucket for years. They come in many shapes and sizes, the largest of which are Miscanthus. Miscanthus has many common names, but most often it is referred to as Maiden Grass or Eulalia. Although they are native to Asia, many of the cultivars are extremely hardy and long lived plants here on the island.
The upright, or arching blades of these warm-season grasses appear in late spring and quickly stretch skyward. In fact, varieties such as floridulus will reach upwards of 10 feet in one growing season! 'Gracillimus' is a common variety used as a vertical element in the back of mixed borders or as screening in the summer. It's fine foliage will reach 6 feet by August, and its inflorescences (flowers) will tower above that in the Autumn.
As well as giants, there are also dwarf varieties. 'Adagio' is a fantastic plant that forms a wide clump 5 feet tall and wide. 'Little Kitten' tops out at 15 inches, and is a great choice as the upright element in a container garden.
There are even different colors in the foliage. 'Strictus' develops a pronounced yellow spotting on the blades as they mature. 'Morning Light' has a distinct silver tint to it, with a fine variegation. One of the Miscanthus with the most pronounced striping is aptly called 'Variegatus'. It has a broad blade with wide white bands that run up and down the blades.
At Surfing Hydrangea Nursery we stock many varieties of Miscanthus, including many not mentioned in this article. We would be happy to show you our grass section! Pictured below are several common varieties of this versatile grass.